All in a days work!
28/06/2019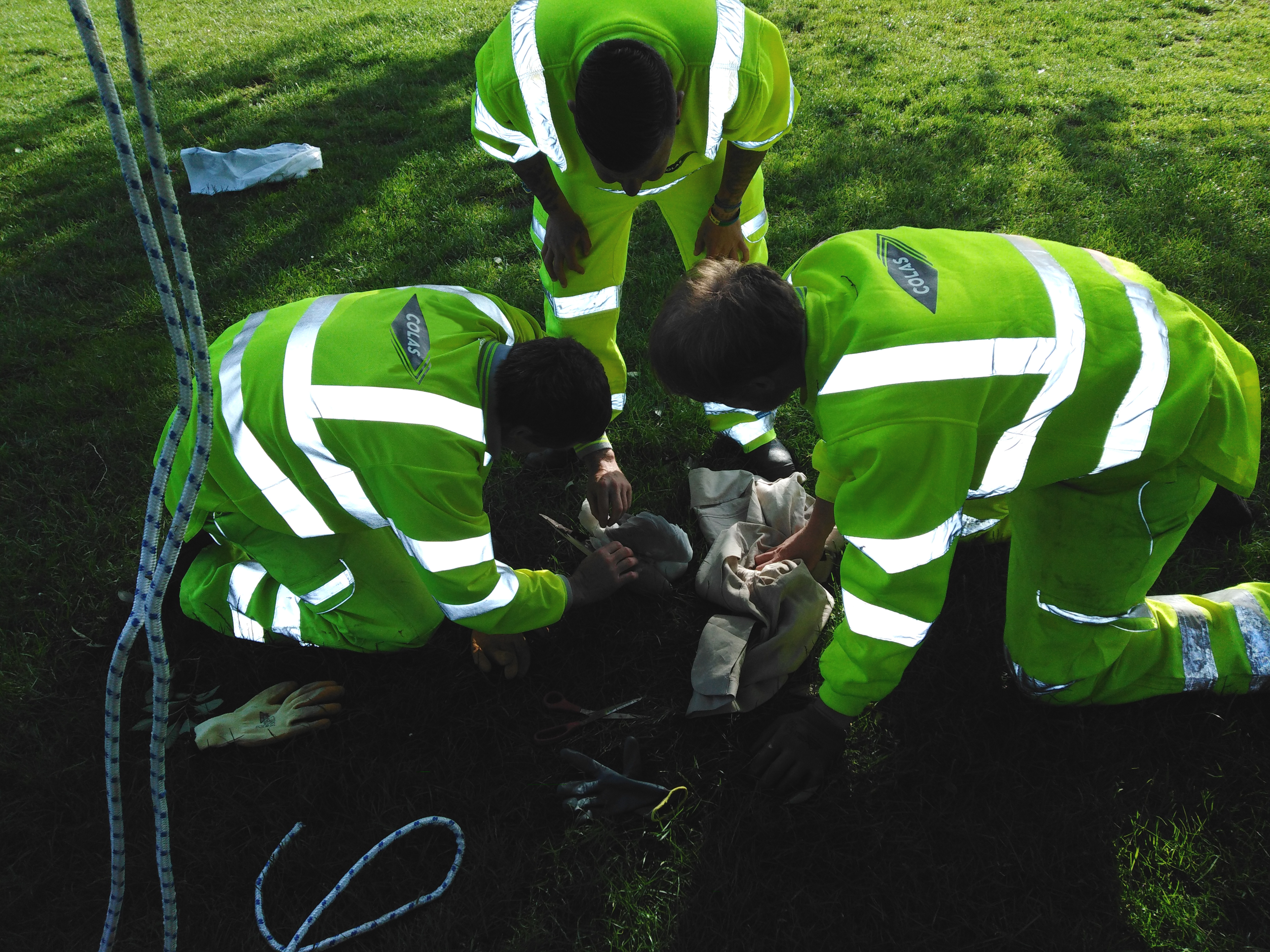 Well done to three Colas Street Cleansing operatives who were carrying out their usual round on Castle Field when they came across a black headed gull trapped in kite string in a tree.
Without hesitation, they threw rope over a branch as the trapped bird was out of reach and pulled the branch to the ground which allowed them to untangle the bird from the branches. They then worked together to cut the gull free.

Once they had freed the bird, they carefully placed it in bushes to recover. The gull then gathered enough strength to fly away!