KINGS ROAD, ELM GROVE AND VICTORIA ROAD

COVID 19
With effect from 1st June 2020, and in agreement with Portsmouth Council, Colas will be resuming resurfacing works around the city. In line with the recent Government guidelines, Colas will be taking control measures to reduce the potential risk to the public and to our operatives. There will be clear signage located at each site as well as a COVID-19 supervisor. Please can we ask for you cooperation with social distancing for the duration of the works.

What will be done?
Colas, working on behalf of Portsmouth City Council, will carry out resurfacing works on Kings Road, Elm Grove, Victoria Road North under a full road closure. Diversions will be clearly signposted. The works will begin on 1st June 2020 in Kings Road, full details of works on the next page. Our working hours will be 7am-5pm. There will be no weekend working.

Why are you doing this?
We are contracted to maintain the roads and pavements in the city. These roads have been highlighted as requiring resurfacing works to increase the longevity of the road. In response to COVID-19, resurfacing works were temporarily suspended throughout the city. However in agreement with Portsmouth City Council, the works will now go ahead with measures in place in accordance with current Government Guidelines.

What impact will it have on me?
There will be no on-street parking during the working hours in the section in which we are working. Please be advised that any vehicle hindering or obstructing our operations will need to be moved under the Portsmouth City Council (LCR Resurfacing - Various Roads) (Temporary Prohibition of Driving, Loading and Waiting) (No.121) Order 2019. Road users are advised to expect some delays and use alternative routes where possible. Please also allow extra time for journeys. We will endeavour to maintain vehicular access for residents and businesses, however, this will be restricted at times.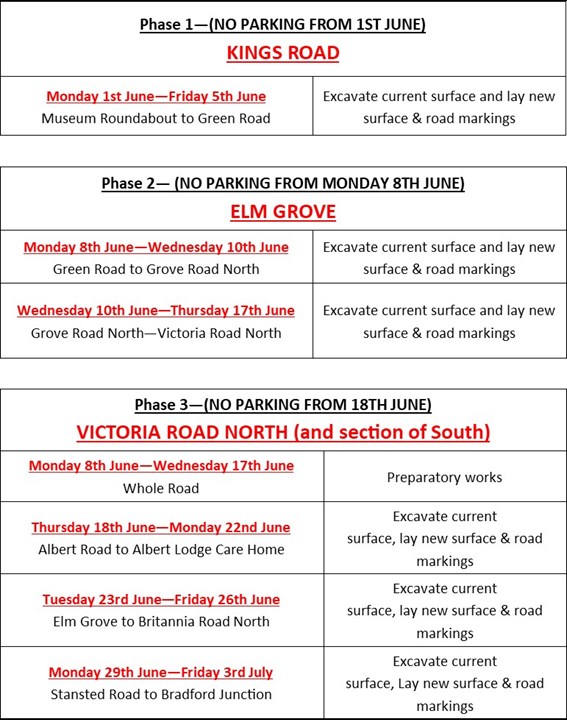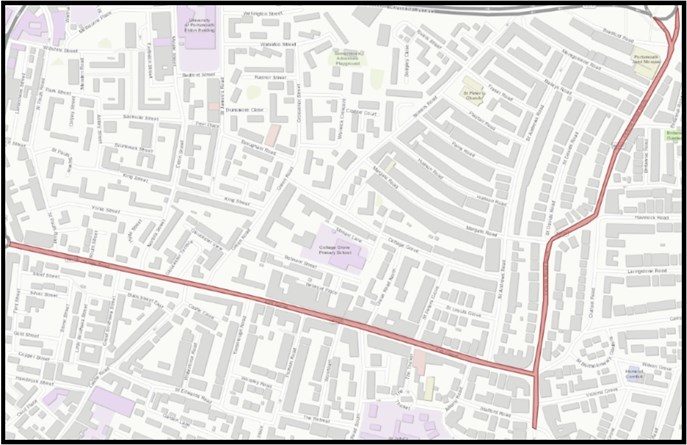 Q. What precautions should I take?
A. Please check that you don't have bitumen on shoes, cycles, or any other items likely to make contact with the surface before entering your property or vehicle. If you do get bitumen on your clothes or shoes, it can be removed with a
proprietary cleaner.
Please also look out for your pets walking on the new surface, especially cats who may be out roaming.

Q. Will the work be noisy?
A. Some aspects of this work will be noisy, mostly the excavation of the road
surface. There will also be bleepers from our vehicles when reversing, these are
mandatory for health and safety reasons. We will endeavour to keep all noise to a minimum and your patience in this regard is appreciated.

Q. Where can I find out more information about this work?
A. For more information you can contact us on 023 92 310900 or visit www.colasportsmouth.co.uk. Our Twitter page is updated daily with information about work in your area. Please follow @ColasPortsmouth.

Q. Will this affect the bus route?
First Bus Service 3 Kings Road to Grove Road North 1st to 10th June (no weekends) diversion required via Kings Terrace-Duisburg Way-Osborne Road.

First Bus Service 18 Grove Road North to Victoria Road North 10th June to 17th June (no weekends) diversion required via Victoria Road South.

First Bus Service 2 From 18th June until 3rd July (no weekends). The diversion would be via Lawrence Road and Fawcett Road.