PORTSMOUTH HIGHWAYS PFI
The success of our PFI is can be seen from the survey results and awards we have received over the 15 years of the contract.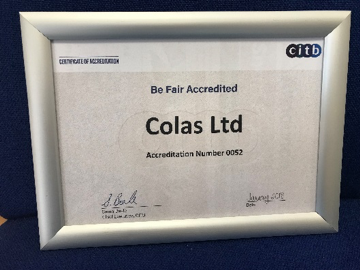 Be Fair 2018
In 2018 Colas Limited were Be Fair Accredited. This accreditation is based on a framework which provides a structured approach that helps our business develop Fairness, Inclusion and Respect within the company. It focuses on fair recruitment, equal treatment of staff and creating an inclusive working environment.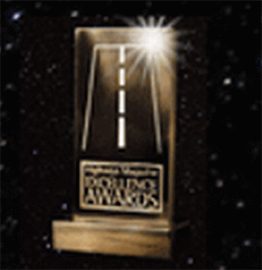 Highways Partnership Awards 2009
We were the proud winners of the 'Highway Contractor Partnership Award'. This award was given to us in recognition of our superb demonstration of a pioneering and collaborative partnership with Portsmouth CC and Ensign (through the PFI).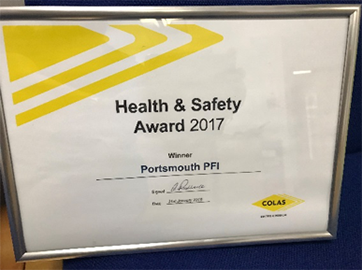 Health & Safety 2017
2017 Colas Portsmouth were awarded the Health & Safety award for zero Lost Time Incidents (LTI's) which shows there were no days off work for any staff due to any work incidents. Safety is still Colas' number one priority.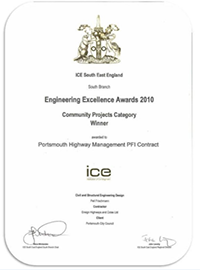 ICE Award 2010
Community Projects Category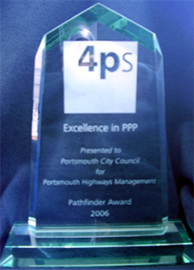 4PS EXCELLENCE AWARD 2006
Presented to Portsmouth City Council for Portsmouth Highways Management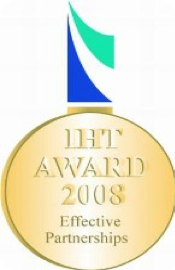 IHT Effective Partnership Award 2008
Colas and Portsmouth City Council received this prestigious award for our determination to improve the quality of life for people in Portsmouth.