ENTRANCE MARKING CONDITIONS
The entrance marking will have the following specifications: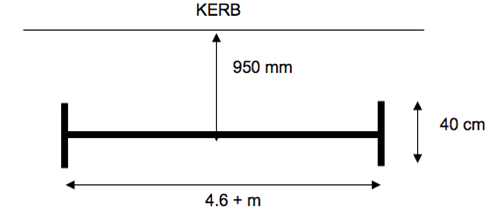 Line Colour: White Thermo Plastic
Line Width: 100 mm
The marking will span the entrance between the tops of the tapered kerbs at either side which is usually 4.6m. The centre line of the marking will be parallel to, and 950mm from the kerb line. The perpendicular bar at each end will be 400mm in length and the lines will be 100mm in width.
The purpose of an "Entrance" marking is to indicate to other drivers that there is an access in use which should be kept clear of parked vehicles. The marking has no legal significance and it is NOT an offence to park on the marking – the offence is one of "obstruction" and enforcement of this with Portsmouth City Council's Traffic Management Centre and the local constabulary.
Colas Ltd has no power of enforcement in such matters and cannot give any guarantee that the marking will resolve any existing problems, and cannot become involved in any way should a dispute arise to the use of the "Entrance" marking.
Any queries should be addressed to Colas Ltd, telephone number 023 92 310 900.
Forecourt depth 5.0 m and width 2.5 m absolute min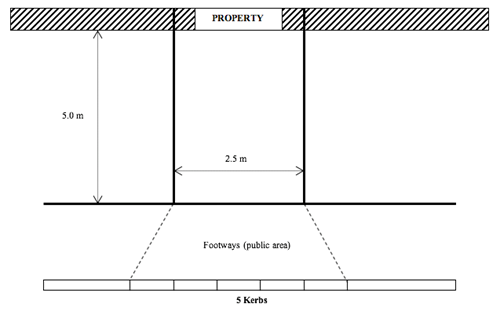 Dimensions for Longitudinal Parking (parallel to the footway)
Forecourt depth 3.0 m and width 6.0 m absolute min