D-DAY COMMEMORATIONS IN PORTSMOUTH
05/06/2019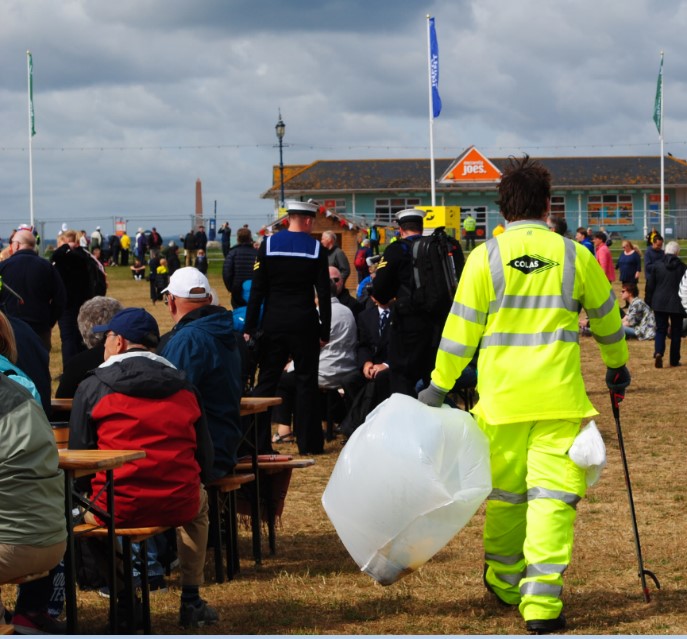 In honour of our Normandy Veterans, Portsmouth celebrated the 75th anniversary of D-Day by hosting a schedule of events, attended by Her Royal Majesty the Queen and other world leaders.
In amongst the crowds, Colas' Street Cleansing employees were working tirelessly to ensure the fields were litter free, allowing the thousands of residents and visitors to the city to enjoy the celebrations in a clean environment.
Colas' Network Management and Traffic Management teams have also been heavily involved in the run up to this amazing event working closely with the organisers and other third parties to implement road closures, diversions and assist with any traffic arrangements required.
Ray Muscat, Business Unit Manager at Colas said. 'We are so proud to support such a momentous event for the city in honour of our Normandy Veterans and we hope we have helped ensure everyone leaves today having had a fantastic experience'.
The celebrations continue until Sunday 9th June.