Making Portsmouth Smarter and Safer
07/05/2021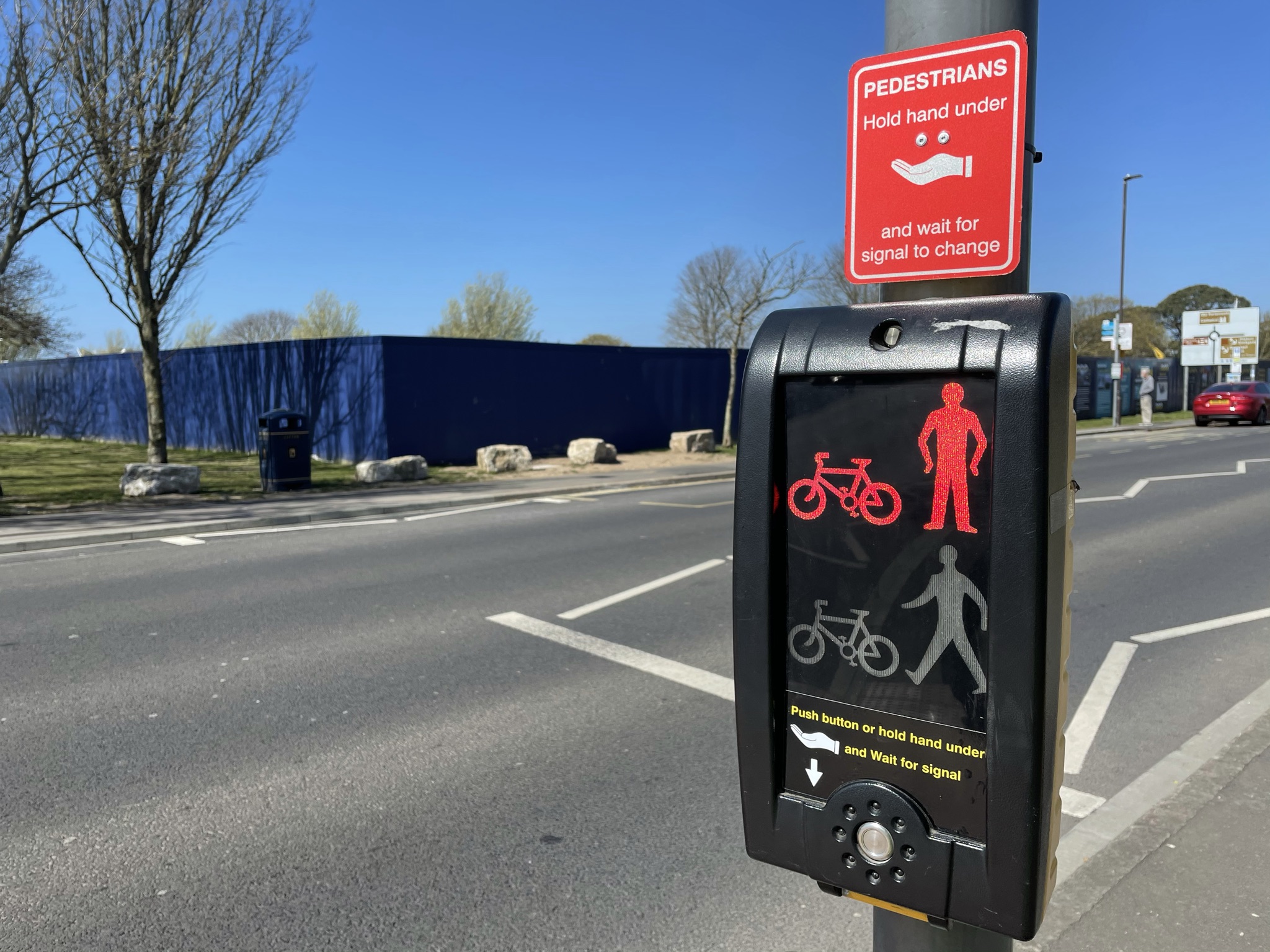 On behalf of Portsmouth City Council, Colas have installed a sensor designed and created by Smart Technology to enable pedestrians to cross the road without touching the button! The new sensor can limit the spread of the COVID-19 virus and create a more inclusive, easy to use crossing for all users.
THE SOLUTION: SmartCross+
A new touch free, convenient and hassle-free solution for people to cross at pedestrian crossings without the need to physically touch the button. SmartCross+ uses an invisible sensor and allows a user to merely hold their hand underneath the signal box without touching it to initiate the crossing.
Statement from the Portsmouth City Council Highways PFI team
Our interest in SmartCross, in addition to offering a Covid-19 safe solution, was the wider tangible benefits of touch free operation to disabled persons and persons of visual impairment or persons who may have trouble activating pedestrian crossings in the traditional manner.
The Duisburg Way crossing, recently upgraded to a 'rainbow' crossing, with its close proximity to seafront attractions, Southsea Common and adjacent car parks, was selected for its unique location and high footfall, thus maximising the benefits of the implementation of this innovation.
We have worked closely with Smart Group Limited and Colas and thank them for their active involvement in bringing this scheme to fruition for the benefit of Portsmouth, its residents and visitors.

Potential Features
There are also SmartCross+ features available to people who can't reach out to use the sensor: 
Smart Button - can strap on to mobility scooters, pram handles or cane handles
Smart Cane - Attaches to a white cane which gives additional features such as navigation, time, telephone
Smart Tube - for those who experience limb shaking, the Smart Tube provides an easy grip, double ended tube with a button on either end to press and initiate the crossing demand