Portsmouth Team make huge efforts to raise awareness on Ocean plastic pollution
24/07/2018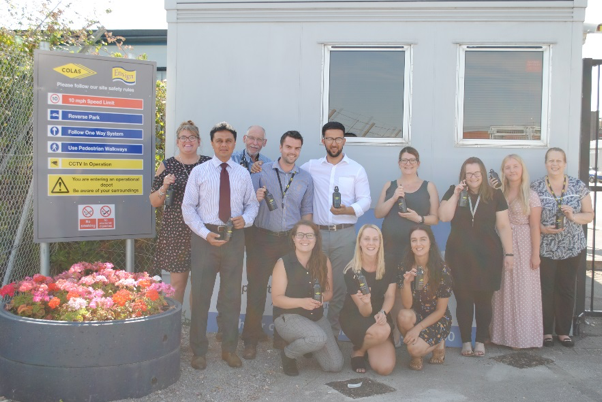 Throughout the month of July, the Portsmouth PFI team have gone to great lengths to 'start the conversation' on plastic pollution and environmental matters and have made a number of plastic pledges to change attitudes and educate others on the plastic pollution problem.
Following the World Environment Day plastic pledges, a log has been kept of the individual efforts people have gone to, to give up plastics such as reducing the use of single use plastic straws, contacting supermarkets to ask them to reduce packaging, attending talks by Greenpeace on how to give up plastics and collecting ocean plastics while on holiday!
Once the team of those who had made a pledge using the hashtag #pledgelessplastic and received the metal water bottles, a team photograph was taken at the Portsmouth Depot.
Finally, Kay Parker of the Performance team has created a fantastic informative display in the office of tips to give up plastic use, information on oceans around the world and some images of plastic pollution to hit the message home.
If you want more information on how to give up plastic or about the other efforts Portsmouth are going to raise awareness, please contact Paul Fuller of the Performance Team at Portsmouth PFI.