Portsmouth volunteers brave the elements to clean the beach!
18/08/2018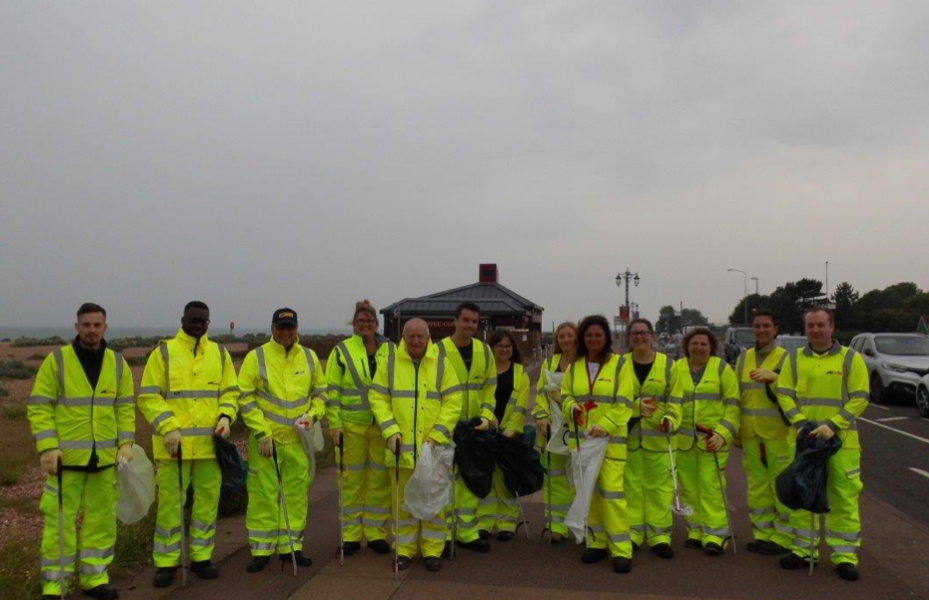 After increased awareness of the major worldwide issues surrounding disposable plastics entering the world's oceans and waterways. Portsmouth PFI decided to undertake an additional beach clean along Eastney Beach in Southsea focussing on collecting discarded plastic.
As part of the contractual agreements of the Portsmouth PFI team, the beach is already cleaned by the team of street cleansers and is already at a high standard of cleanliness. Following the late May bank holiday and the warm weather we have recently been experiencing, an additional team of office workers thought it would be a great idea to clean the beach of additional litter and plastic after the hot weekend.
The team of 13 volunteers donned their hi viz and litter pickers and ventured down to the beach bright and early at 7am and braved the very British weather (heavy rain and winds) to collect as much litter and plastic as they could.
After an hour of combing the beach in the heavy rain, the team collected 4kgs of waste plastic and around the same in litter, a huge achievement and a fantastic effort to prevent plastic from entering the ocean.
Paul Fuller – HSE Coordinator, Colas Portsmouth